This is a must hear show from your NDN FAMILY. What will your Legacy be???
about entry.
This entry was posted on Monday, June 27th, 2016 at 7:41 am and is filed under
NDN HLM
. You can follow any responses to this entry through the
RSS 2.0
feed. Both comments and pings are currently closed.
Search
Categories
Archives
Links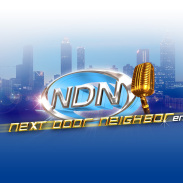 Pages
Copyright 2014 . All rights reserved by Next Door Neighbor Ent. LLC .